Welcome to Aquatic Warehouse!
Neptune Systems FMK Flow Monitoring Kit
Neptune Systems FMK Flow Monitoring Kit
$209.95
$259.99
$2.10 back via Rewards Points
Price in reward points: 32495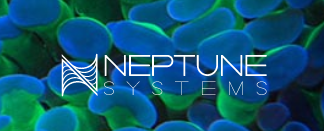 Neptune Flow Monitoring Kit FMK
Take the guess work out of your aquarium flow parameters with the FMK or Fluid Monitoring Kit. You can now easily get the flow information on your Apex or EL right on the screen with the (3) in-line sensors that come with the kit.
You Can Now Monitor;
Return Pumps
Reactors
Auxiliary Pumps
Refugium Flow
Flow Concerns with Chillers
Monitor Fluctuations from Dirty (Clogged) Pump Intakes

Multi Use FMM Sensor Included in Box
Extra ports are included for your future upgrades, like the handy water leak detection sensor or Optical Water Level Sensor.
You can also add more flow sensors for more involved systems. You can easily fine-tune the flow into the reactor by watching the dashboard tile on your Apex screen. Finally, you can know when the reactor is becoming clogged with detritus or possibly channeling has occurred by an alert on your Apex or by monitoring your dashboard.
It is important to note that the flow rate that will be reported back to you from the flow sensors will likely be far lower than you expect or what is printed on the pump label or documentation. This is due to head pressure loss from physical height differences, long runs, restrictions such as ball valves, fittings like elbows, tees, and reducers, and then finally the loc-line many use as the entry point into their tanks. As an example, a pump rated at 3200gph will likely be showing less than half that amount in nearly all applications.
With the FMK – Fluid Monitoring Kit you get one 1″ Flow Sensor as well as two 1/2″ Flow Sensors. For North American customers, adapter fittings are also provided.
Included:
Fluid Monitoring Module (FMM)
A Quality (1) 1″ Inline Flow Sensor - Male Standard Pipe Thread
Also (2) 1/2″ Inline Sensors – Male Standard Pipe Thread
AquaBus Cable – 3 ft
1" PVC Union
½" PVC Adapters (2)
DC24 Accessory Port Built In!