Welcome to Aquatic Warehouse!
MinnFinn Saltwater Fish and Coral Treatment
MinnFinn Saltwater Fish and Coral Treatment
Brand:
AquaFinn
Product Code:
MinnFinnReef
Availability:
In Stock
$15.99
$19.99
$0.80 back via Rewards Points
Price in reward points: 1699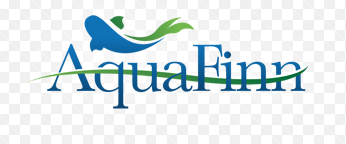 MinnFinn Aquarium Saltwater Fish and Coral Treatment

This break-through broad-spectrum medication treats parasitic, bacterial, and fungal infections on fish, while knocking the heck out flatworms on Corals (both planaria and Acro eating Red worms). MinnFinn (a proven product!!) is the easiest and safest treatment on the market to use on a Reef or Fish tank. Treatment time is only one hour and no water changes are needed when you are done (though it is recommended in case of ammonia from dead pests). MinnFinn is a (2) part treatment, an accelerator and a neutralizer. The neutralize stops the treatment process, returning your aquarium's water chemistry back to its original levels. A slight elevation in oxygen levels may accrue. This will end the treatment quickly when necessary, giving you a safety buffer.
At Aquatic Warehouse, we tested this product on one of our Coral holding systems that we use for trade-ins, that came down with a massive planaria infestation. We used Flatworm Exit at double doses with no avail. With MinnFinn for Saltwater the flatworms were dead or dying within 20 seconds!
MinnFinn is a treatment for a number of organisms found living on the outside of your fish. MinnFinn eliminates PROTOZO A parasites, FLUKES and many external BACTERIAL infections. MinnFinn is Neutralizable, so the treatment is ended immediately with the application of NeuFinn.
MinnFinn is safe to discharge directly into open water bodies. It is registered with the EPA. MinnFinn is the most effective yet environmentally friendly therapy on the market today.

The technology MinnFinn® is based on disinfection technology used in the healthcare, medical and biotechnology industry. Unlike other treatments which can cause microbial resistance, MinnFinn® breaks apart the cell walls and membranes of microbes, making it the most effective treatment on the market.

Benefits of MinnFinn
Water Changes Not Required After Treatment, but Recommended.

Completely Eliminated After Neutralization.

No Harmful Environmental Impact.

Not Cancer Causing (unlike products containing formalin and malachite green)

Increases Dissolved Oxygen.

MinnFinn Koi for Saltwater Fish and Coral treatment is one of the Only Environmentally Friendly Treatment Medications.

Treats 110 Gallons.
ALWAYS use caution and follow the directions. Some corals are hyper - sensitive and will show signs of stress. Many tests have been done with Acros, Montis, Millis and LPS along with numerous soft corals with successful outcomes.